↑ Please Pre-Register to show your interest & let us know where you are coming from.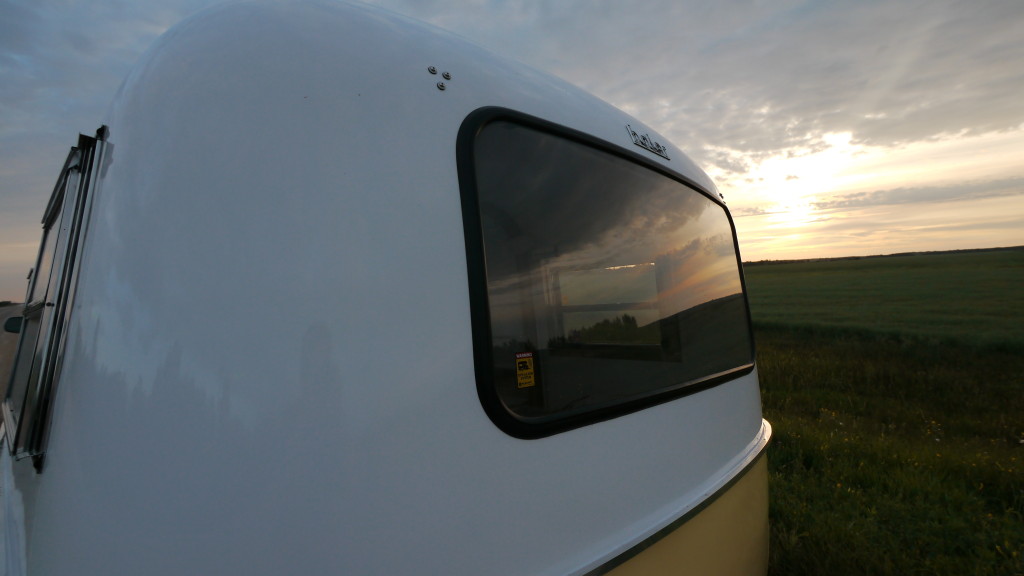 Boler 50th Anniversary Countdown
August 15-19, 2018
In 1968 a Winnipeg entrepreneur, Ray Olecko, introduced a new concept in camping that continues to be one of the most popular and recognizable travel trailers around, the tiny fibreglass Boler travel trailer.  The Boler was first produced from a small plant on Higgins Avenue in 1968, demand soon saw the company move to a larger location at 770 Dufferin.  Even today the "original" shape of the Boler lives on and a number of companies, many Canadian, are today building fibreglass trailers based on the Boler design.
2018 marks the 50th anniversary of the Boler, to celebrate this iconic piece of Canadian history we plan to organize a homecoming caravan and gathering of moulded fibreglass trailers including the Boler from across Canada and the USA to meet in Winnipeg Manitoba where the original Boler was first introduced . The popularity of moulded fibreglass trailers, especially the vintage Boler is growing, with many regions host annual gatherings that will see between 50 to 150+ moulded fibreglass trailers attending an event. Owners of moulded fibreglass trailers appear to be very interested in this 50th anniversary celebration which could see hundreds of participants pulling their tiny trailers into Winnipeg Manitoba in the summer of 2018. This event would also be a spectacular attraction for local media and residents who would have the opportunity to view these unique trailers up close, many remembering their summertime vacations.
The event planning has just begun, to celebrate we are organizing a snowball caravan from across Canada to Winnipeg to celebrate this historic event. A route will be planned and we welcome Boler owners (and any other FGRV) to join us as we travel to Winnipeg in the summer of 2018. This should be a spectacular event and a fun time for all.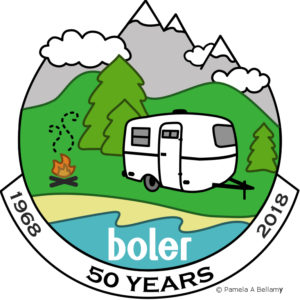 Boler 50th Anniversary Event Highlights:
Winnipeg Venue: Red River Exhibition Park
Dates: Activities and events will be planned at the Red River Exhibition Park from August 15-19, 2018  (I have the Exhibition grounds booked for a few extra day so you can arrive a little early or leave slightly later if you prefer, Aug 14-21)
Sponsors: No major sponsors have stepped forward yet, although we are getting quite a few local and smaller businesses offering to help, I will start posting these soon.
October 6, 2017 Update:
Average August Temperatures: Highs 25C (74F)   Lows 12C  (54F)